Skip to Main Content
It looks like you're using Internet Explorer 11 or older. This website works best with modern browsers such as the latest versions of Chrome, Firefox, Safari, and Edge. If you continue with this browser, you may see unexpected results.
First Communion Preparations
Faith Formation Ministries compiled this Welcoming Children to the Lord's Supper Toolkit.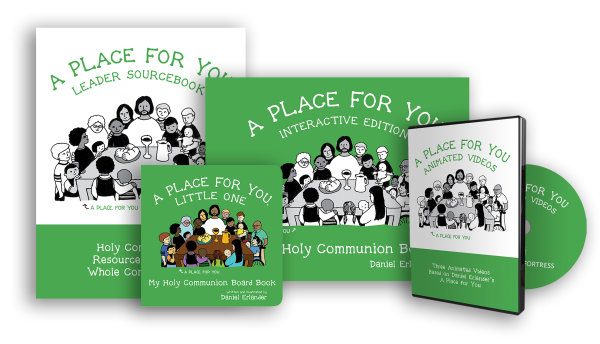 A Place for You Starter Pack introduces new communicants to Holy Communion with Dan Erlander's A Place for You Interactive Edition: My Holy Communion Book.
Multimedia
Krista Tippett discusses, The Meaning of Communion: At the Table, with Don Saliers and Edward Foley.