Skip to Main Content
It looks like you're using Internet Explorer 11 or older. This website works best with modern browsers such as the latest versions of Chrome, Firefox, Safari, and Edge. If you continue with this browser, you may see unexpected results.
Curricula and Devotionals
God's Big Pentecost Story: A Celebration for Families is a free, downloadable package from Faith Formation Ministries providing families with a simple, meaningful (and fun!) way to celebrate Pentecost at home. It invites families to "breathe, read, wonder, and pray" together as they prepare to celebrate the gift of the Holy Spirit and the birthday of the church. Download this family devotional guide and discover other great resources at DwellCurriculum.org/Home.
Activities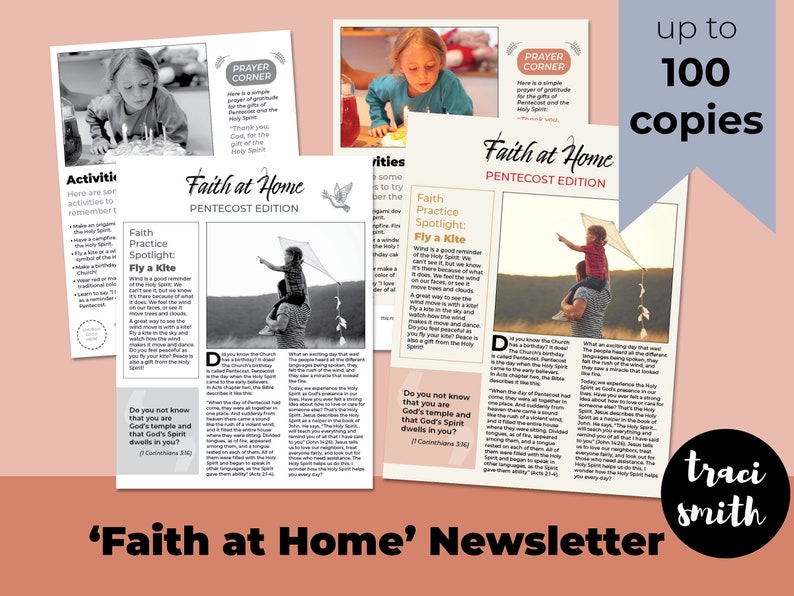 Traci Smith (Faithful Families) created an at-home Pentecost box for families.