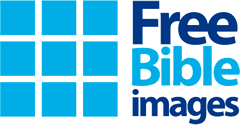 Free Bible Images, 'wants to help those teaching the Bible in all nations of the world in this visual age. All pictures are free for use in teaching and non-commercial streaming. We provide the pictures and you tell the story, with the Bible as your reference source'.
Follow Me: Biblical Practices for Faithful Living
whole-congregation curriculum

studies the Bible through the lens of biblical practices

visit the website

Components include:
Sparkhouse's One-Year bible Reading Plan: each month includes four stories, discussion questions, an intergenerational activity, and a short prayer. Use your own Bible or choose one of their Story Bibles.
forma/Faith@Home shares weekly and semi-daily RCL "lectionary-based readings and reflections" for discussions in youth group or at home; age-appropriate options for toddler through high school
GATHERING GENERATIONS TOGETHER

BLENDING WORSHIP AND EDUCATION

CONNECTING CHURCH AND HOME
Bible Song Cross+Gen builds a fun and life-giving cross generational (Cross+Gen) ministry by engaging the senses, the brains, and the hearts of people of all ages. Walking through the biblical narrative from Genesis through Acts, Bible Song Cross+Gen creates Biblical literacy.
Click here to order Bible Song Cross+Gen, for more information or to download a free sample.
Click here to order Bible Song Cross+Gen Journals.
The FAITH5 Course provides the tools needed to incorporate FAITH5 into the core of children, youth and family ministry in your church.
This fun and engaging 6-session resource creates the home as a church, and the church as a home.
Click here to order the FAITH5 Course, for more information or to download a free sample.

Faith Questions is a PC(USA) youth curriculum that explores questions asked by real youth about important faith topics. Each unit offers connections to media resources and fun, enriching activities and comes in both print and Coffeehouse (i.e. online-friendly) versions. Sessions include:

Feasting on the Word is a lectionary based curriculum that allows all ages to study the same text each week. Preparatory materials equip leaders with the biblical background they need to feel confident with any age group.
Sample Sessions are available for:
The Free Guide offers tips for online use.