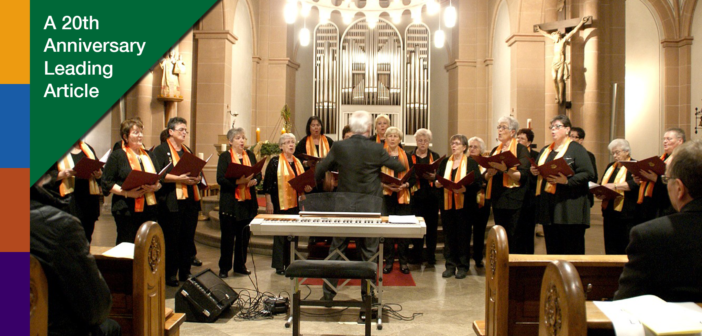 Four Functions of a Church Choir
Brian Hehn says a church can have a vital music ministry if its choir focuses on four key functions — leading and enlivening congregational singing, singing music that the congregation cannot, serving as a small group within the church for faith formation, and singing music that glorifies God and edifies the congregation.
See our Singing While Gray Great Idea - based on Rev. Dr. Anna Hall's article, How Can We Keep Singing When the Church Choir Goes Gray? and Bryan Hehn's article, Questions for the Director: A Problem in My Aging Church - both on aging and differently abled musicians.