As we are embraced by God's reconciling love in worship, we are equipped to carry that reconciling love into our relationships beyond the worship space. Worship equips us for the work of conciliation, but the liturgy itself needs to be decolonized if it is to truly honor Christian commitments to God and neighbor. This book explores the reformed liturgy in its pattern of Gathering, Word, Table, and Sending, searching it both for colonial vestiges, and spaces of new possibility. Unsettling Worship invites the reader into a conversation about reformed worship in a setting of ongoing colonization. Worship should both unsettle us, and equip us for the essential work of making things right with Indigenous neighbors.
Doing the Deeply Spiritual Work of Land Acknowledgment
Tracy Kugler, a member of St. Paul's UCC in St. Paul, MN
~includes a strong list of resources for congregational or personal learning
~~~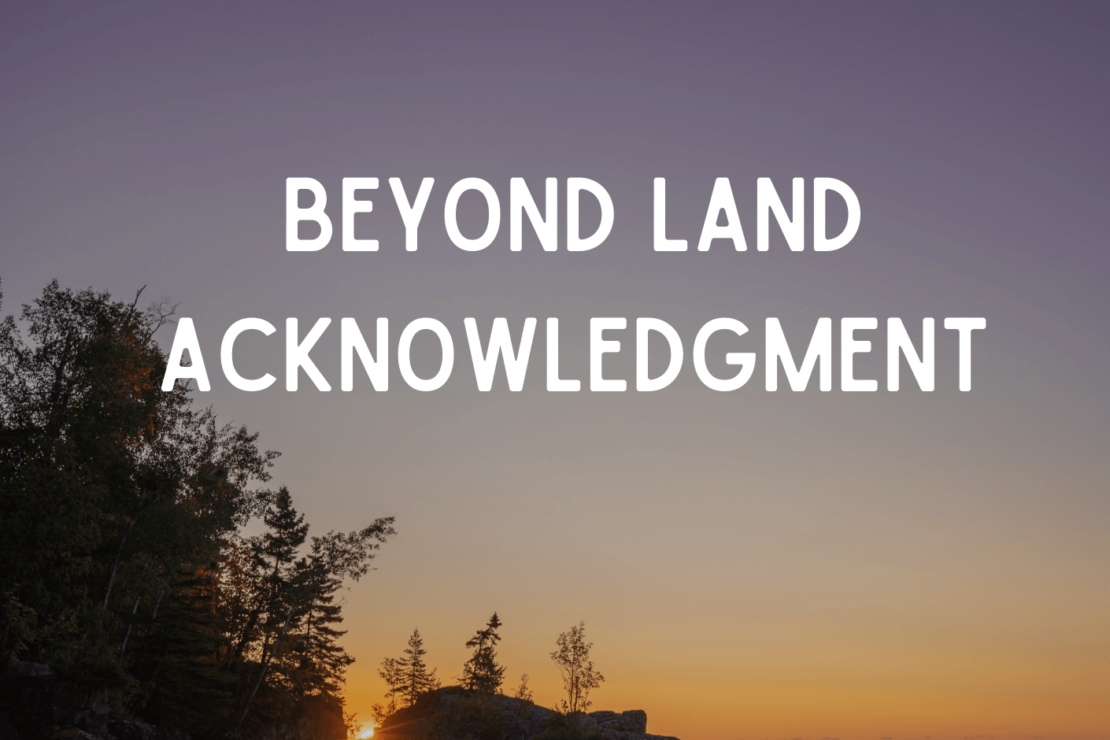 A Guide to Indigenous Land Acknowledgment was compiled in conversation with a group of Minnesota Indigenous leaders.
~~~

~~~
The California Indian Culture and Sovereignty Center offers this Toolkit.
~~~