Skip to Main Content
It looks like you're using Internet Explorer 11 or older. This website works best with modern browsers such as the latest versions of Chrome, Firefox, Safari, and Edge. If you continue with this browser, you may see unexpected results.
Websites
The PC(USA) Store has compiled a list of Books for LGBTQIA+ Inclusion.
An Interactive Journal on Christian Social Justice
Their LGBTQIA+ and Gender pages are updated regularly with articles reflective of current events, issues, and practices.
Good Fruit Project offers a Guide outlining the faith- and research-based evidence of the bad fruit of conversion therapy and resource lists.
Videos & Podcasts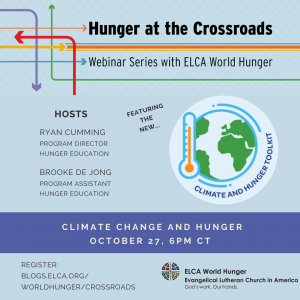 HUNGER AT THE CROSSROADS: SEXUALITY, GENDER IDENTITY, AND HUNGER
Hosted by ELCA World Hunger, this webinar series explores the many ways hunger and poverty intersect with other issues, including climate change, food production, access to housing, racial justice, gender justice and more; including ways we can be part of God's promise of a just world where all are fed.
The Ministry Lab is excited to share access to Rev. Jia Starr Brown's transformative series, Journey to Freedom: Embracing God's Cultural Mosaic of People. Along with diversity trainings, Bible studies, and book groups, the 2020 them, Intersectionality, was brought to life by six guest preachers reflecting on John 4:4-26 (The Woman at the Well) and poetry and music from Minnesota-based artists.
Multi-Media
Vibrant Church Communications offers beloved stickers, note cards and temporary tattoos to help celebrate Pride - anytime!
Illustrated Ministry provides numerous options for Pride Parades and every day welcome: