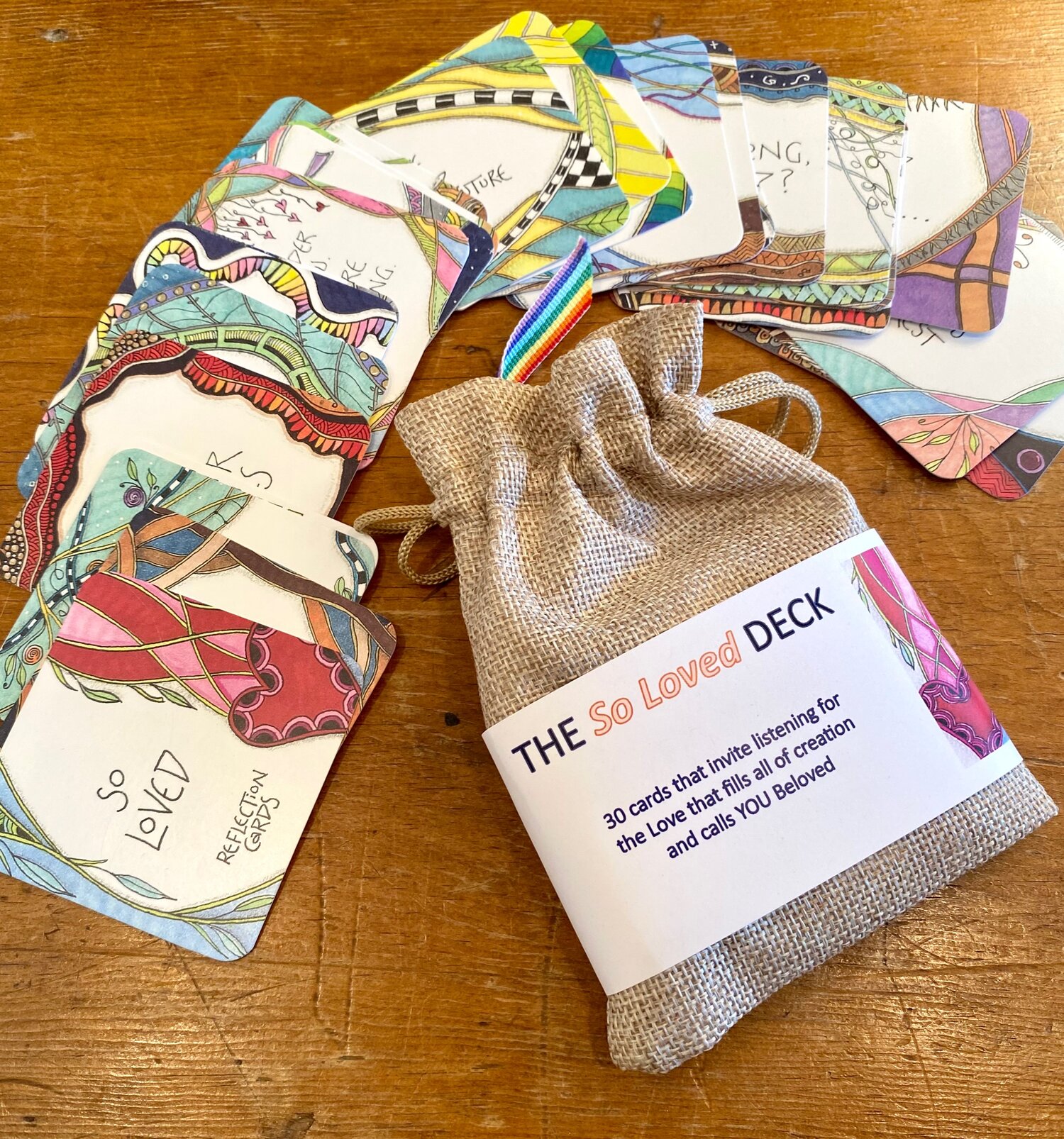 Introducing the So Loved card deck!
This set of 30 little cards was created to invite reflection on the Love that fills our lives and all of creation. A word or phrase and art on the front is accompanied by a reflection and question on the back.
Place the deck in a bowl for a colorful display in your home or workplace. Pull a card for a time of quiet personal reflection, journaling, or group sharing. Send a card to someone with a personal note as a reminder that they are loved. Know that YOU are loved.
Learn more and order here.