Skip to Main Content
It looks like you're using Internet Explorer 11 or older. This website works best with modern browsers such as the latest versions of Chrome, Firefox, Safari, and Edge. If you continue with this browser, you may see unexpected results.
Welcome
Welcome to The Ministry Lab's curated list of resources to help congregational leaders empower effective teams and joyful volunteers. Here you'll find:
Books & Downloadable Resources - to empower volunteers

Blogs, Podcasts & Articles - to spark interest and inspire engagement

Webinars & Videos - to develop recruitment skills

Other Tips & Ideas - from a variety of sources
If you don't find a resource to fit your need, don't hesitate to consult with The Ministry Lab's director, Emily Meyer, who is happy to assist you.
Blogs, Podcasts & Articles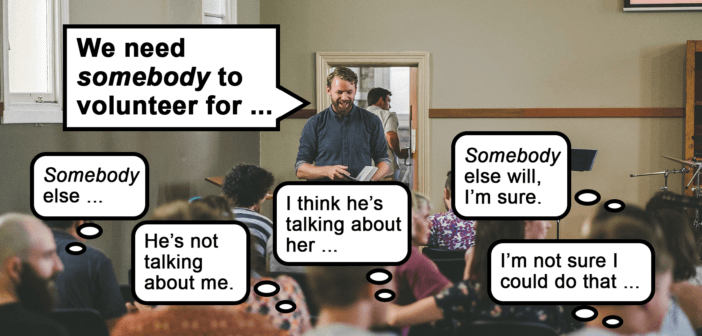 Doug Powe explains that There Are No Volunteers Named "Somebody"
See Joe Davis' invitation to Deepen Humility and Compassion with the IDI; develop institutional intercultural awareness and competence; and/or join Round 2 of Davis' and Dave Scherer's Next Faithful Move.